Did you know that 330B emails are sent every day? Email is deeply rooted in the foundations of our society and is used by people across the globe, but how did it all begin?
---
The first example of email can be traced back to 1965 when the Massachusetts Institute of Technology (MIT) launched a program called "MAILBOX". This program enabled users to share files and messages on a central disk, by logging in from remote terminals. After that, the US Department of Defense founded ARPANET in 1969, which was a network connecting computers with the purpose of communicating between devices. But the real breakthrough happened two years later, in 1971 when a man named Ray Tomlinson gave life to the first networked email system.
Since then, there have been many developments and innovations to ensure that the email industry is a safe and secure place for everyone. Some major developments in the email timeline include:
1978 — The first spam message was sent when Gary Tuerk sent the first mass email.
1980 — The rise of email hosting providers.
1982 — The Simple Mail Transfer Protocol (SMTP) was invented and the first smiley emoticon was sent.
1991 — The birth of the Internet.
1996 — Hotmail launched the first free and web-based email.
1998 — Spam was added to the Oxford English Dictionary.
1999 — A basic form of authentication was incorporated into SMTP.
2003 — First spam law implemented in the USA.
Nowadays, it's common practice to have an email address. In fact, by the end of 2021, there were 4.1B email users worldwide and 7.8B people in the world. Despite connecting people, email also does a great job of connecting businesses with consumers. As mentioned in the timeline above, Gary Thuerk sent the first mass email in 1978. Looking back at this event, it's clear that this was the initiation of email marketing. He sent the first mass email and made the first big sale thanks to email, resulting in over $12 in sales revenue. Today, email is one of the strongest components of any omnichannel marketing strategy. In 2022, 81% of marketers worldwide claim email newsletters to be their most used form of content marketing.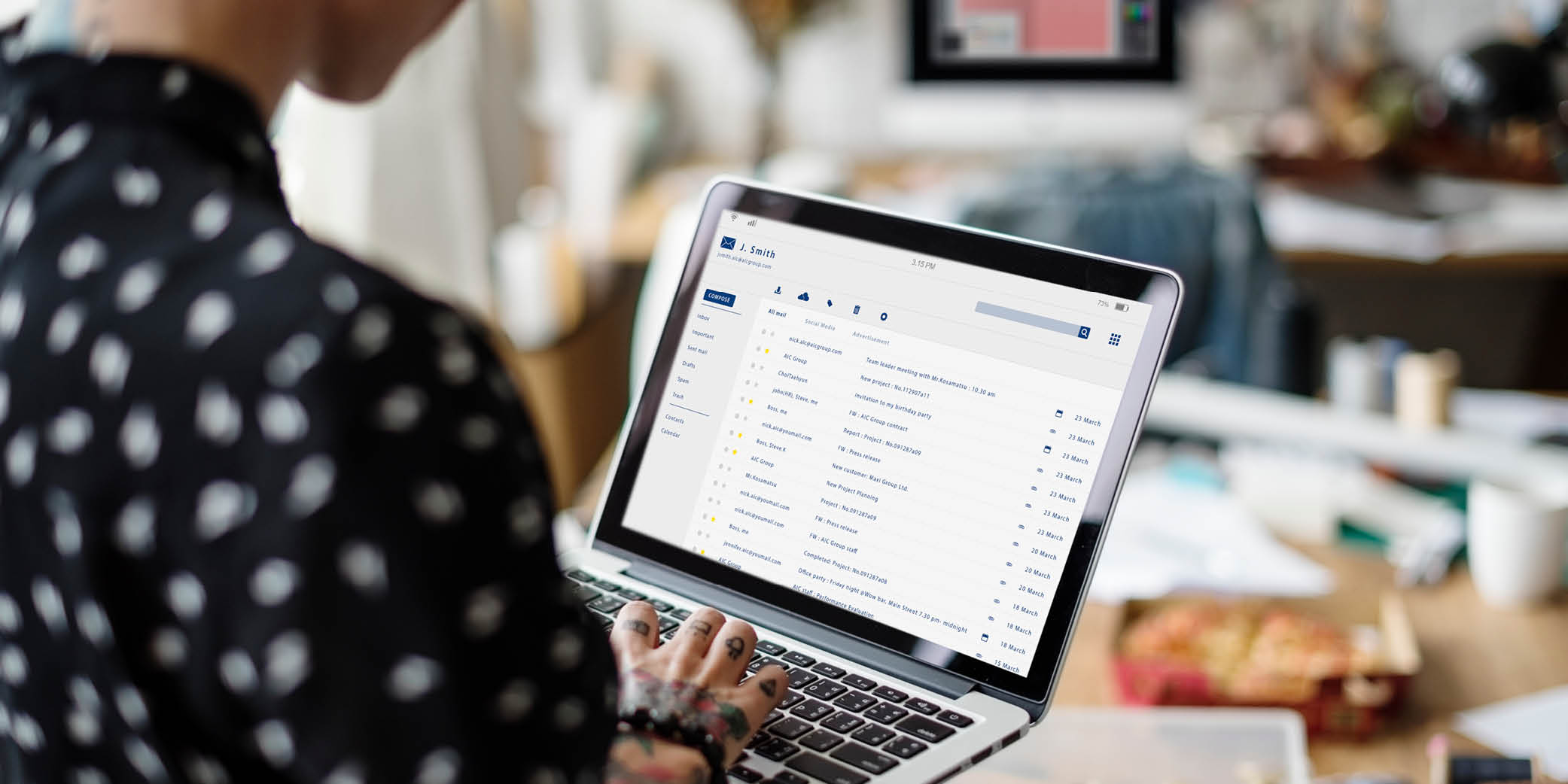 Another significant result of email is that it has given rise to new types of companies such as email service providers and marketing automation software.
Andrew Bonar, founder of emailexpert says:
"Email has given birth to an entire industry that services the spectrum of business from the smallest mom-and-dad businesses to the very largest enterprises. Billion-dollar enterprises have been born out of the need for email solutions servicing sectors, with Mailchimp and Campaign Monitor as examples. As the glue that holds online communications together, email is truly an integral part of the internet and is here to stay."
Another innovation in the email space is Halon. Halon was created to empower businesses to build better email services. In 2006 when Halon was born, email had transformed into a crucial tool for businesses and marketers. At the same time, hackers and spammers had upped their email game and were creating advanced threats. New advancements called for new email technology, and companies sending and receiving large quantities of emails had (and still have) sophisticated email needs. By using Halon, businesses are able to secure and protect their email services and end-users.
Since then, email has evolved , and Halon has continued to help drive and implement new email innovations such as:
2006 — Halon was born.
2010 — DKIM.
2011 — DNSSEC resolver.
2013 — DMARC verification.
2015 — DANE support.
2017 — MTA-STS draft support.
2018 — EdDSA DKIM.
2019 — TLS 1.3.
2021 — BIMI and VMC validification.
The email industry scales fast, and our mission at Halon is to always contribute to the latest email innovations and make sure our customers are growth-proof.
If one thing is for certain, it is that the email industry is here to stay. It has become a fundamental part of the wider communication industry and is engrained in both our professional and personal lives. However, as email continues to evolve to shape our needs, so do email-borne threats. Companies have due diligence to their end-user to ensure their email service is up-to-date with the latest security stands to ensure they are providing secure, fast, and reliable email solutions.
Interested in exploring how we can help you elevate your business through your email tech? Get in touch with us to find out more.